The Arts Program would not exist without artists. Please see below for information about opportunities at SAN for visual and performing artists.
Call for Artists: Admiral Boland Way Mural Project
Artists and artist teams are invited to submit qualifications for consideration to create an original artwork design for the Admiral Boland Way Mural Project.
Opportunity Description: There is an opportunity to commission two Artists working in two-dimensional media including but not limited to painting, photography, graphic design, printmaking and drawing, to create original artwork designs to be reproduced as large-scale murals along the fence running parallel to the Wind Tunnel Building. The artwork design should add color and vibrancy to the site, and may include narrative or representational content or abstract elements distributed across the length of the mural. Content should be inspired by the airport site, and may reference the environmental conditions, culture and people, or histories of the region. Each mural will be 144' wide by 6' tall and will be on view for approximately 1 year.
Eligibility Requirements: This opportunity is open to both emerging and established professional, practicing Artists working in two-dimensional media including but not limited to painting, photography, graphic design, printmaking and drawing. Previous public art experience not required. San Diego-based artists are strongly encouraged to apply.
For complete details and to apply, visit san.submittable.com
There are no current opportunities available at this time. Be sure to sign up for our Email Newsletter by completing the form in the bottom right of your screen to receive announcements about new opportunities.
A call for proposals is released annually each fall. Visit
arts.san.org
to receive notifications of released calls for proposals. You'll also learn about recent projects, workshops and special events throughout the year.
1
Performing Arts Residency Program
WHAT: Performing Arts Residency Program
WHO: Established and emerging performing arts groups
WHEN: Submissions due Monday, September 9, 2019 at 11:59 p.m.
About the Program: The Performing Arts Residency Program provides a platform for the development and performance of new work that simultaneously enriches the airport environment and cultivates the regional performing arts community. This opportunity is a process-oriented residency program open to performing arts groups working in all disciplines including dance, music, theater, as well cross-disciplinary media (digital, etc.).
Questions about this opportunity? Contact arts@san.org.
For complete guidelines, 2020 Performing Arts Residency Call for Submissions here.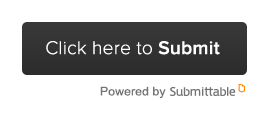 2
Ongoing Concert Series & Special Performances
The Arts Program works with a contracted Performing Arts Production Specialist to schedule all performances at the airport. Ensemble concerts take place every third Thursday of the month from 11:30 a.m.-1:30 p.m. at Terminal 2 Baggage Claim (pre-security) or Terminal 2 West Sunset Cove (post-security). Piano concerts take place every Friday from 11:30 a.m-1:30 p.m. at Sunset Cove.

If you are a performer or group interested in booking opportunities, please email your bio, website, and performance sample links to arts@san.org and loren@thetalentsmith.com.